SFTP Access
Introduction
Every managed WordPress instance comes with an isolated SFTP server that provides secure access to the instance's filesystem.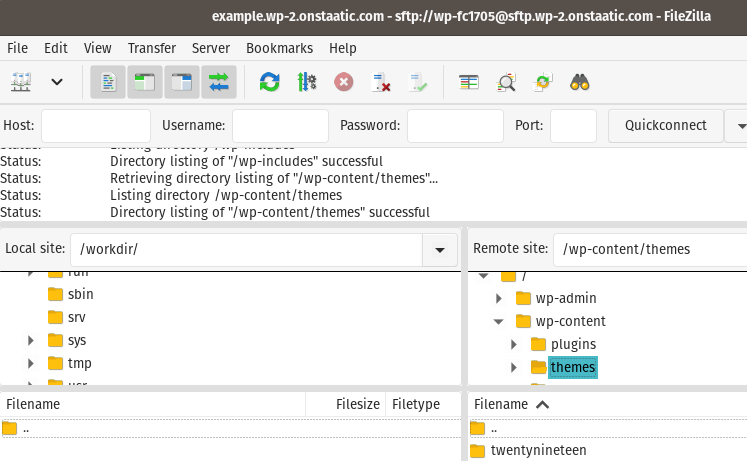 SFTP credentials
Access your SFTP server credentials using the Staatic customer portal.
Go to app.staatic.com and login with your account details.
Click Account > Sites. Then click on the View Icon next to the relevant site.
Click the WordPress tab.
Note the Host, User and Password fields within the SFTP section.
SFTP clients
This is a non-exhaustive list of recommended SFTP clients.